TRAFFIC ORDER CONSULTATION
9th September 2020
Work has been progressing to refine technical details for the highway changes proposed as part of the Strand Aldwych scheme. These are presented here within the statutory Traffic Order consultation documents. The outcome of the Traffic Order consultation along with further details on the project will be published on this website later in the year.
TMO Plans Delegated Authority Report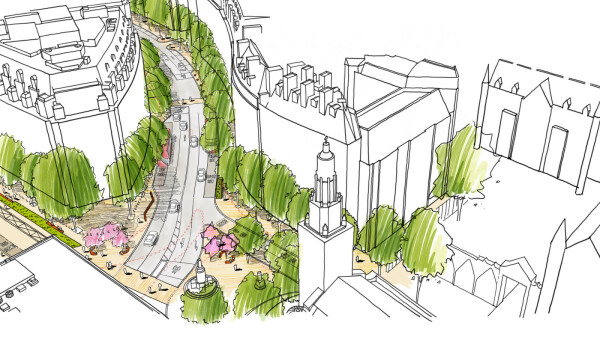 STATUTORY TRAFFIC ORDER CONSULTATION
19th August 2020
The ambition of the Strand Aldwych project is to transform this location from a polluted, traffic dominated gyratory to a pedestrian focused destination with strong links to the surrounding districts. The new public realm will balance the needs of the everyday for the local community with a world-class scheme. The vision is for the area to become a global creative and cultural quarter which will be an international beacon for creativity, enterprise and learning.
The project objectives are:
Encourage exemplary collaboration within and between a cluster of world-class cultural and educational institutions, SMEs and students enabling high end research, innovation and a public showcase
Nurture and promote skills, entrepreneurship and economic growth in the knowledge and creative sectors
Reduce congestion, improve air quality and journey times, with associated positive impacts on health and associated economic benefits
Create an inspirational, safe and secure destination that offers a meeting place for workers, students, visitors and residents.
PUBLIC CONSULTATION ON CONCEPT DESIGN
30 January - 13 March 2019
The Strand Aldwych public consultation ran for 6 weeks from 30 January 2019 until 13 March 2019 asking for public feedback on the proposed design. We received 1,424 responses. Click the link below for a full summary of the consultation and response.