STRAND ALDWYCH PROJECT BEGINS
2017
The Place Shaping team at Westminster City Council commenced work on Strand Aldwych. The Council appointed a project team led by term contractors FM Conway with traffic advice from Norman Rourke Pryme (NRP) and engineering input from WSP. ​
The project team built upon the work set out by Northbank through its Vision for Aldwych by Publica. Northbank further commissioned NRP to advise on traffic, which led to the traffic framework for the project.
NORTHBANK INTRODUCES VISION FOR THE AREA
July 2016
In December 2015, the Northbank BID commissioned Publica to develop a public realm vision for Aldwych, which would establish an overarching integrated framework for the transformation of this important part of the West End. The vision built on the 2015 Northbank Public Realm vision and Strategy. Publica worked in collaboration with Norman Rourke Pryme (NRP) who were commissioned to develop the traffic management options for the removal of the gyratory. In developing the framework, Publica undertook extended research, observation and study of the operation, design and programme of the Aldwych area between May 2015 and May 2016.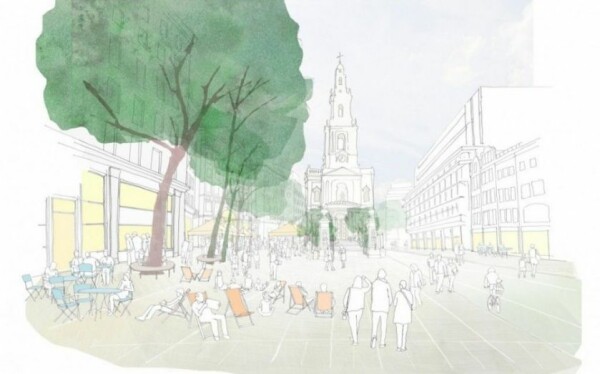 FINALISATION OF TRAFFIC FRAMEWORK
2016
Norman Rourke Pryme (NRP) analysed and assessed the seven traffic options put forward by the Vision for Aldwych. A process of technical analysis and liaison with TfL buses was carried out and the proposed traffic framework was recommended.​
A summary of NRP's analysis of the seven traffic options and the rationale behind the proposed traffic scheme can be found below.
The traffic framework was finalised late in 2016 to be taken forward by Westminster City Council.